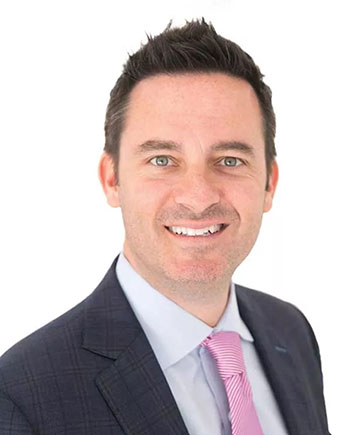 Chad Barrett
(214) 714-7034
chad.barrett@alliebeth.com
Chad Barrett has a passion for real estate. His team has been the top producer for the last several years and sold 500M in 2021. Chad is recognized for his knowledge and success in the Dallas luxury homes market specializing in coveted neighborhoods such as Highland Park, University Park, Preston Hollow, Turtle Creek, Devonshire, Briarwood, Uptown, Lakewood and many more.
Chad graduated from The University of Texas at Austin, receiving a Bachelor's of Journalism in Public Relations and he lived in Austin for 16 years prior to relocating to Dallas. He and his wife with their two daughters now reside in University Park. He understands the unknown of relocation and the decision making process involved with making a big move.
Chad is the Board Chair for Dallas Children's Advocacy Center and serves on the board of The Clayton Dabney Foundation. He has been the Dad's Club President at the Highland Park Middle School and his family has built homes in Costa Rica over two Thanksgivings through Homes of Hope.
Prior to real estate, Chad was a top producer in sales for a major technology company and medical device company. His workhorse dedication and commitment to his clients has them referring others his way. The greatest compliment is when a client sends you a friend or family member to help in finding or selling their next home. Chad prides himself in knowing the market and looking at each of the properties as both a home and an investment. Chad and his wife remodeled their Colgate home and he has a great appreciation and vision for what a space can become which helps clients when trying to determine if a property is right for them.